Hp 15-bs092nia Corei5-7200U 2.50GHz 4GB RAM 500GB HDD Intel HD 15.6″ DVDRw Webcam HDMI Black Free Dos 1 Year Warranty
Buy Hp 15-bs092nia Corei5-7200U 2.50GHz 4GB RAM 500GB HDD Intel HD 15.6″ DVDRw Webcam HDMI Black Free Dos 1 Year Warranty from Kenya Gadget Shop Investments Nairobi Kenya
Product Overview
The HP Notebook 15-bs092nia  Laptop helps you manage tasks and entertainment with the efficiency you need. It makes for an excellent piece of engineering to be taken to work. This laptop is run by a powerful Intel Corei5-7200U processor clocked at 2.50GHz to ensure a hassle free usage anywhere, anytime. A 4GB RAM provides quick access to all the apps, features, and folders and makes up for hassle free experience. This HP notebook lets you save all your important files and folders in a well organized and easy to access manner, thanks to its 500GB HDD.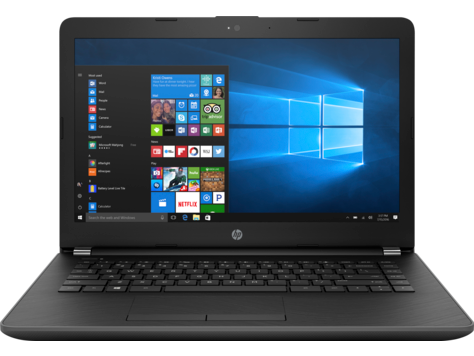 Hardware Configuration 
Operating on Windows 10 OS (sold separately), this HP 15 laptop helps enhance your productivity and explore new horizons. Watch movies and favorite TV shows on the 15 inch, WLED backlit display, which renders HD images and pictures. 
A Platform to Multitask
This Hp Notebook is powered by an Intel Corei5-7200U processor accounts for an excellent platform for multitasking and entertainment. The 2.50GHz, Dual Core CPU helps you makes working on projects easier. Backed by 4GB, DDR3L SDRAM ensures lag free multitasking for enhanced productivity. A massive 500GB internal hard drive offers sufficient space to store all your favorite movies, songs, and work related files.
Thoughtfully Designed, Inside and out.
Beautifully designed inside and out this HP diagonal 39.6 cm (15.6″) laptop is perfectly suited for your lifestyle. Playful patterns, unique textures and a chrome plated hinge add a little color to your everyday.
Super Fast Connectivity
The RJ 45 port lets you tap into wired broadband connection to offer faster download and uploads. The 802.11b/g/n WiFi connectivity enables quick set up of wireless internet connection. Bluetooth v4.0 support for quick and convenient wireless sharing.
Intel Core i5-7200U Inside
The Intel Core i5-7200U is a dual-core processor of the Kaby Lake architecture. It offers two CPU cores clocked at 2.5 – 3.1 GHz and integrates Hyper Threading to work with up to 4 threads at once. The architectural differences are rather small compared to the Skylake generation, therefore the performance per MHz is very similar.
General specifications
Intel Core i5-7200U
 2.5 GHz Turbo Boost 3.1
4GB, 500GB
15.6″ HD LED-backlit
Intel HD graphics