HP 250 G6 Notebook Intel Celeron N3060 4GB RAM 500GB HDD DVDrw HDMI WiFi Webcam Free DOS 15.6″ HD Display Black 1 Year Warranty
Buy HP 250 G6 Notebook Intel Celeron N3060 4GB RAM 500GB HDD DVDrw HDMI WiFi Webcam Free DOS 15.6″ HD Display Black 1 Year Warranty from Kenya Gadget Shop Systems Kenya
Product Overview
HP 250 Notebook PC is a stunning computing device, specially designed for today's tech savvy professionals. For professionals who like to take their work wherever they go, the HP 250 Notebook is the perfect laptop. It has a compact, sleek design for easy portability and a stylish appeal. It is thoughtfully designed to deliver an intuitive computing experience. This HP notebook PC offers superior power saving efficiency owing to its powerful Intel Celeron processor, Intel HD Graphics card, 4GB RAM module, and the interactive DOS operating system. One of the progressive features of this advanced notebook is the 15.6inch diagonal HD display that supports LED backlit technology.
Progressive Features
The 15.6″ display features a 16:9 resolution of 1366×768 for playback of your media content. Visuals are handled by the integrated Intel HD 520 chipset, and you can output video to an external display using the HDMI or VGA ports at resolutions up to 4096 x 2160 @ 24 Hz. For storage, this system comes with a 500GB 5400 rpm mechanical hard drive that is also equipped with an 8GB cache. If you require more room, you can attach external storage options as well as peripherals such as optical drives, mice, keyboards, printers, memory card readers, and more via the two USB 3.0 Type-A and two USB 2.0 Type-A ports.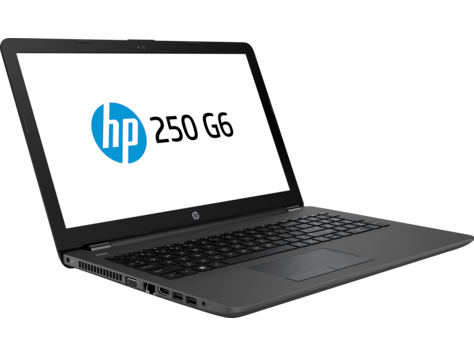 Immersive Multimedia 
Built-in speakers, microphones, and a 720p webcam let you participate in video calls for work or with friends and family. Connect to the Internet via 802.11ac Wi-Fi or Gigabit Ethernet LAN for a more stable and reliable connection. Furthermore, to free up USB ports and reduce wire clutter, you can connect additional peripherals and devices using Bluetooth 4.2. A built-in 3-in-1 media card reader supporting SD/SDHC/SDXC formats and a SuperMulti DVD burner are also included.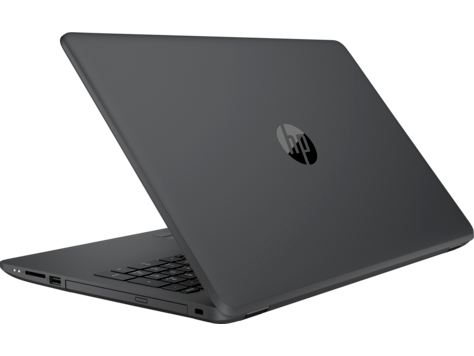 Reliable Power
The HP 250 G6 Notebook operates using an included 45W AC adapter that runs at 90-265 VAC and 47-63 Hz, as well as a 4-cell / 44Wh Lithium-ion battery that will last for up to 9.25 hours before recharging is required. While the Probook comes with Free DOS, a Windows 10 Professional (64-bit) license can be purchased separately from Saruk Digital Solutions at Ksh.5,000. This system is protected by a limited 1-year parts and labor warranty.
HDMI & VGA Video Outputs
Using the HDMI and VGA video outputs, users will be able to use their system with an external display. The HDMI port supports resolutions up to 4096 x 2160 @ 24 Hz, as well 7-channel audio, while the VGA port supports resolutions up to 2048 x 1536 @ 60 Hz. This HP notebook can connect to a home or public wireless network via 802.11ac (2×2) Wi-Fi. If you require a more reliable Internet connection, you can utilize the Gigabit Ethernet LAN jack. You can also connect wirelessly to peripherals via Bluetooth 4.2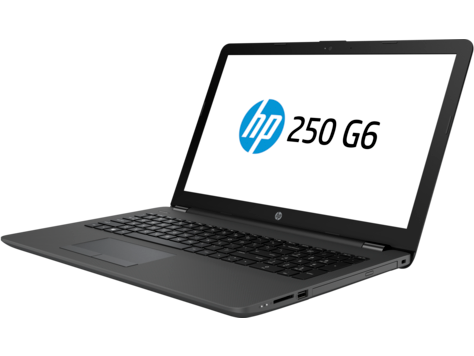 Convenient Ports
The HP 250 G6 Notebook has two USB 3.0 Type-A ports and two USB 2.0 Type-A ports that will allow you to connect peripherals such as hard drives, printers, and memory card readers. At 5 Gb/s, USB 3.0 transfers data up to 10 times faster than USB 2.0, which operates at 480 Mb/s. USB 3.0's high-speed transfer rate helps to significantly reduce data transfer times, meaning you spend less time waiting and more time focusing on the task at hand. The multi-format Secure Digital card reader supports SD, SDHC, and SDXC cards. microSD cards are also supported using an adapter.
General Specifications 
Intel Celeron N3060 1.80Ghz
4GB RAM, 500GB HDD
Integrated Intel HD Graphics 220
DVDrw, HDMI,
Free DOS